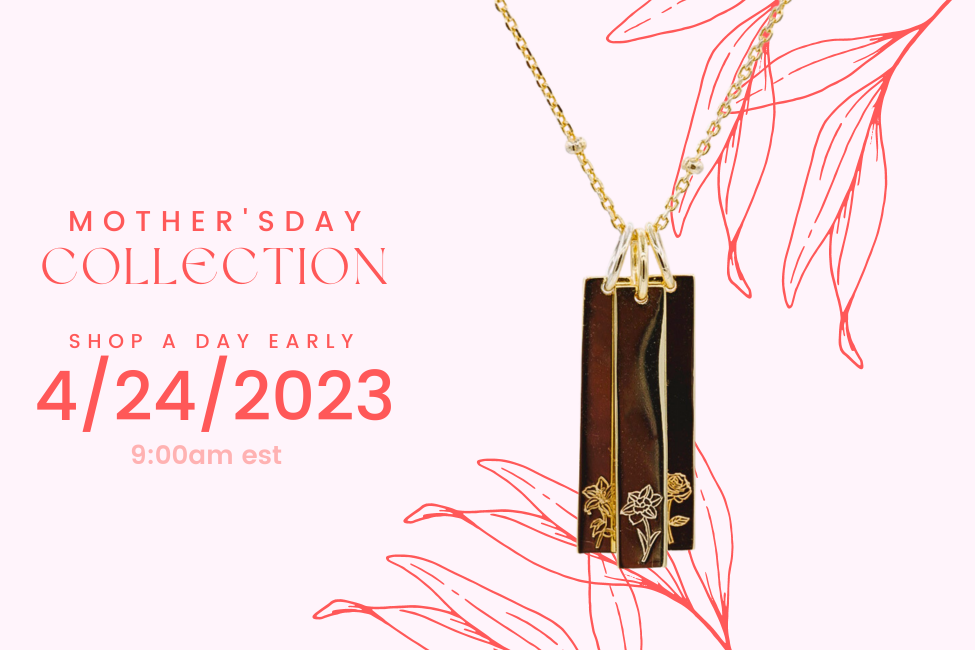 JOIN OUR MOTHER'S DAY EARLY ACCESS VIP LIST
The long-awaited Mother's Day collection launches April 25, 2023.
Sign up for early access and get to shop a day before, on
April 24, 2023 9:00AM EST.
LIMITED QUANTITIES OF EACH PRODUCT SO SHOPPING A DAY EARLY WILL HELP YOU SECURE YOUR FAVORITE PIECES
Coming soon, our new Mother's Day jewelry collection featuring stunning birth month flower designs
and a personalized necklace to show your love and appreciation.
THE BIRTH FLOWER NECKLACE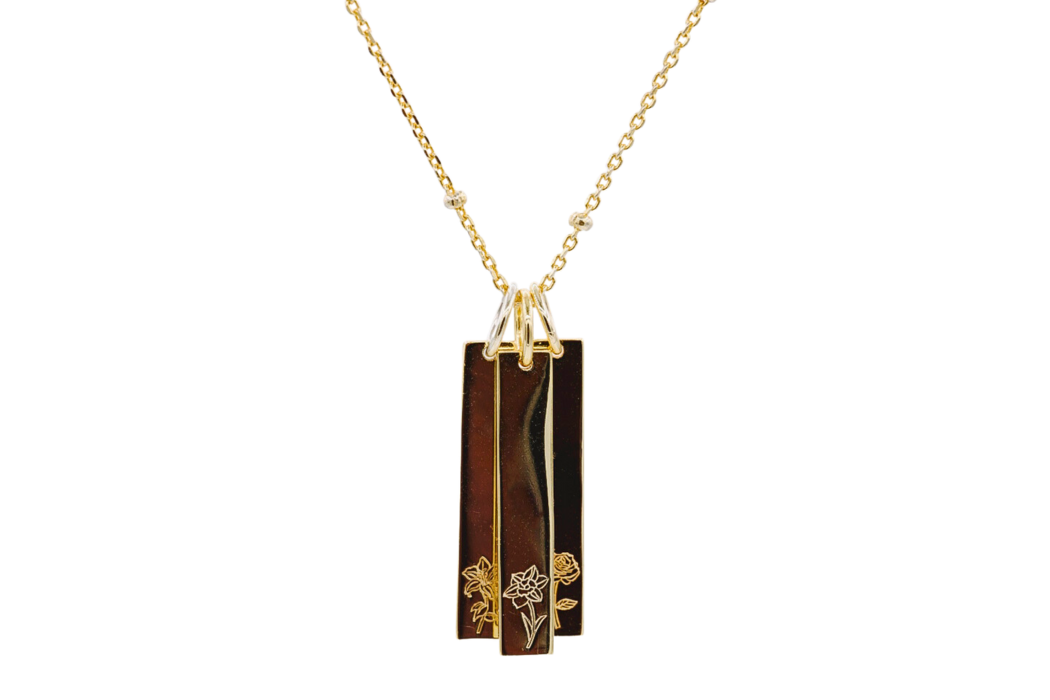 THE GOLD-FILLED PIN NECKLACE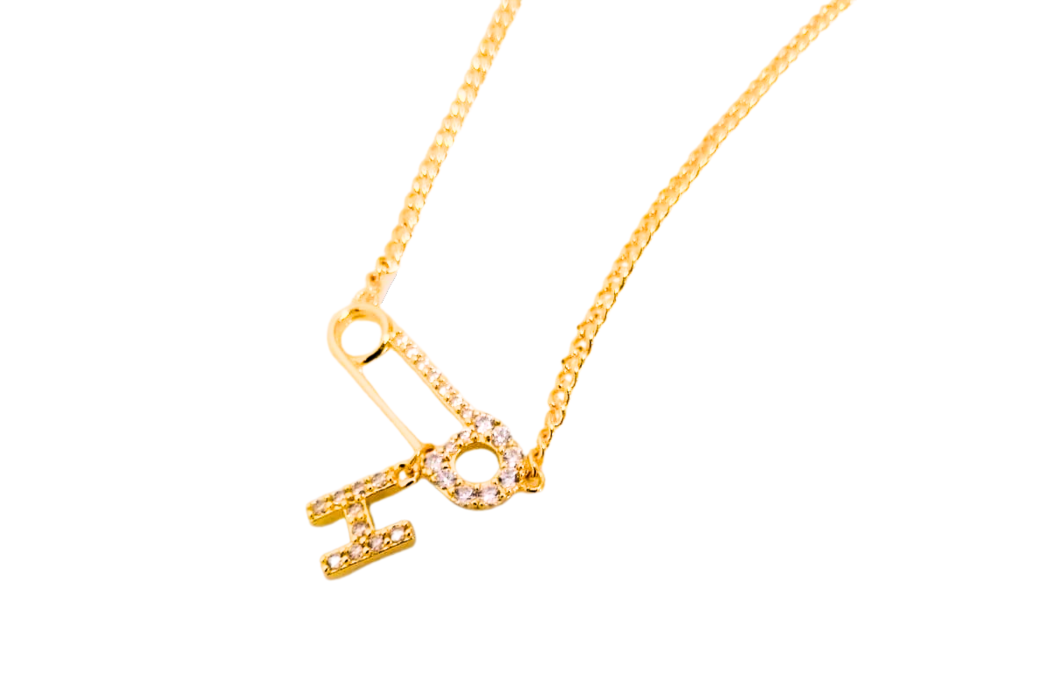 FREQUENTLY ASKED QUESTIONS
All the things you need to know before the launch.
Q. What do I get for signing up?
A. You get to shop one day early! We have limited quantities, so this will improve your chances of getting exactly what you want.
Q. When is the last day to order for Mother's Day with regular shipping?
A. Sunday, May 7
Q. When is the last day to order for Mother's Day with express shipping?
A. Tuesday, May 9
Q. When will my items ship?
A. Most items will ship 1-3 days after order is placed. Pin necklace will ship starting May 2 and will definitely arrive on time for Mother's Day.